This gift card includes
The off-piste…these vast fields of pristine white powder that attract you…But how to get out of it once you're there?! We invite you to discover this discipline on skis or snowboard and experience unique sensations, following our instructors on varied terrain, in complete safety.
Terms of use
Available upon reservation
How does it work?
I choose
and personalise my gift card directly online
I receive
the gift card immediately by email or by post
The beneficiary book
the slote directly with the establishment
Images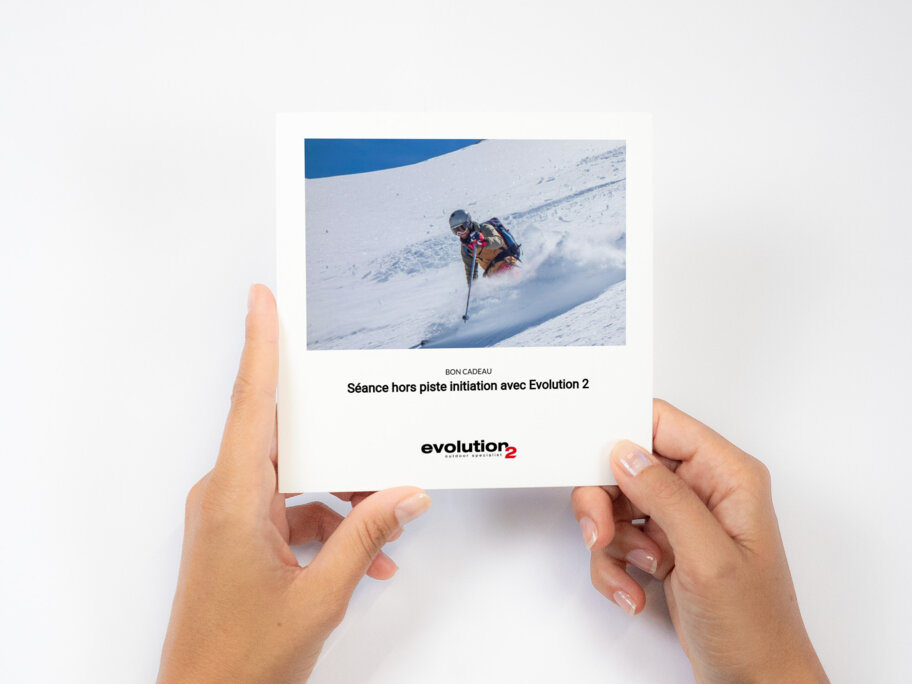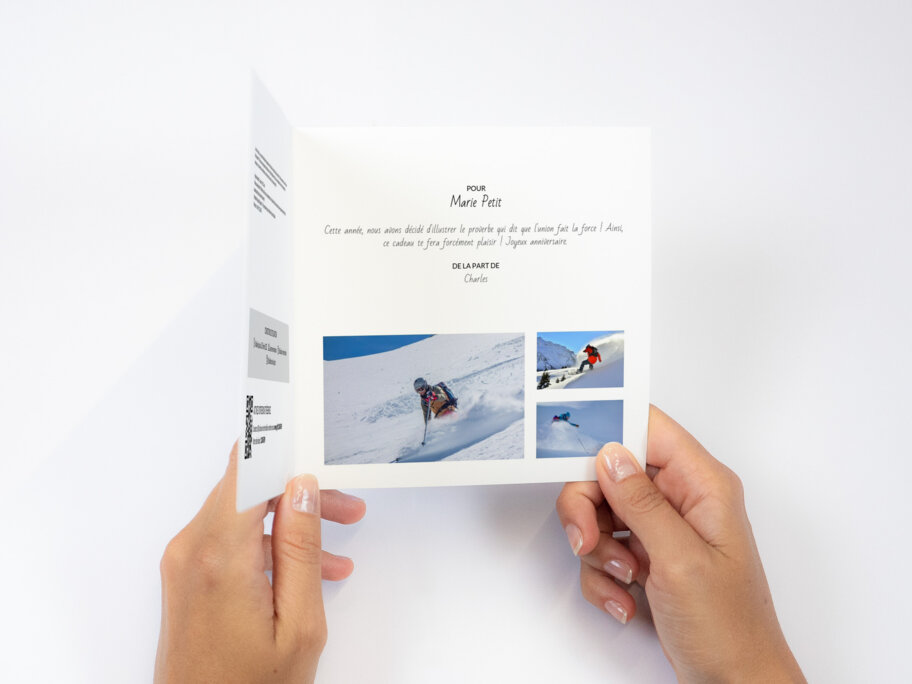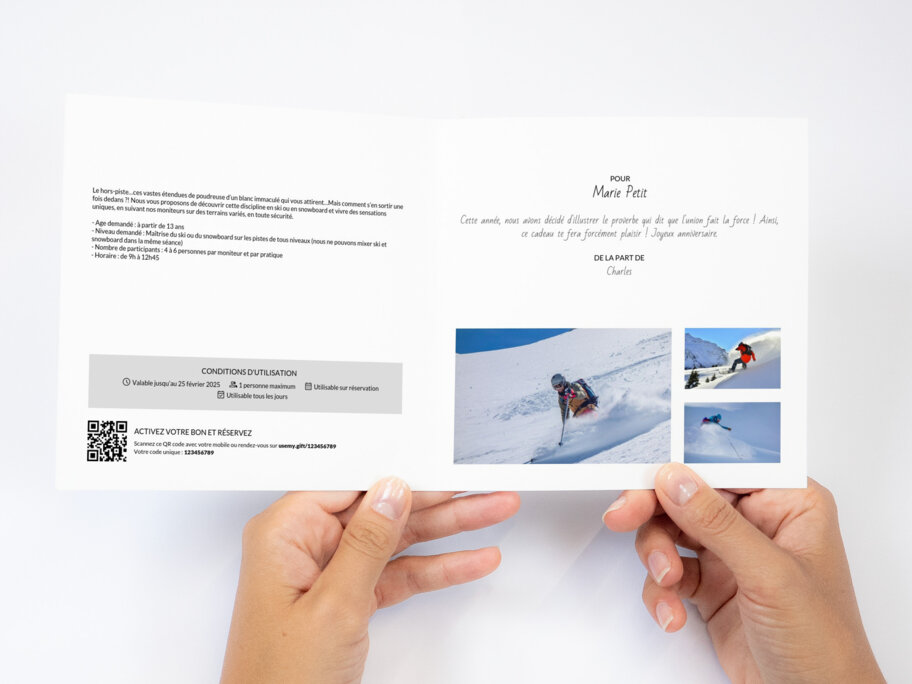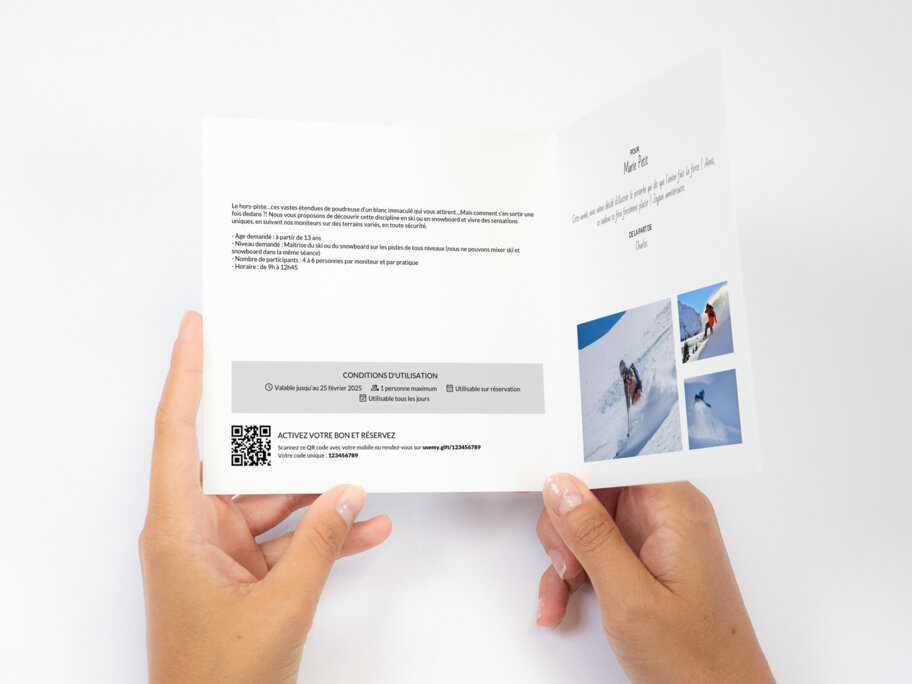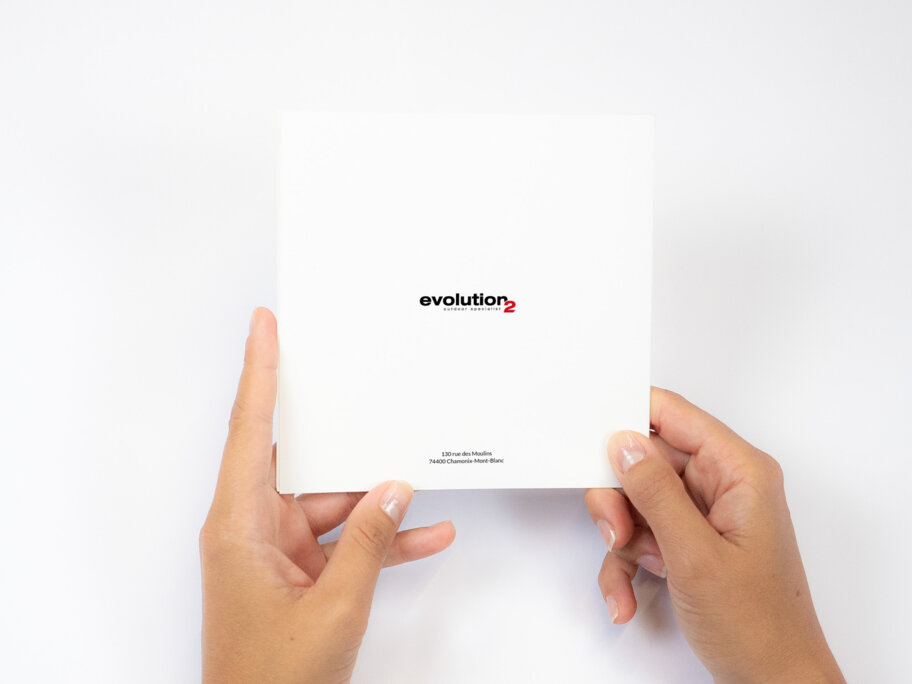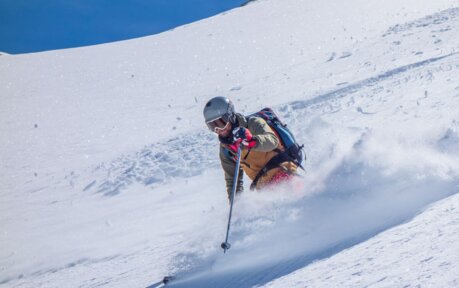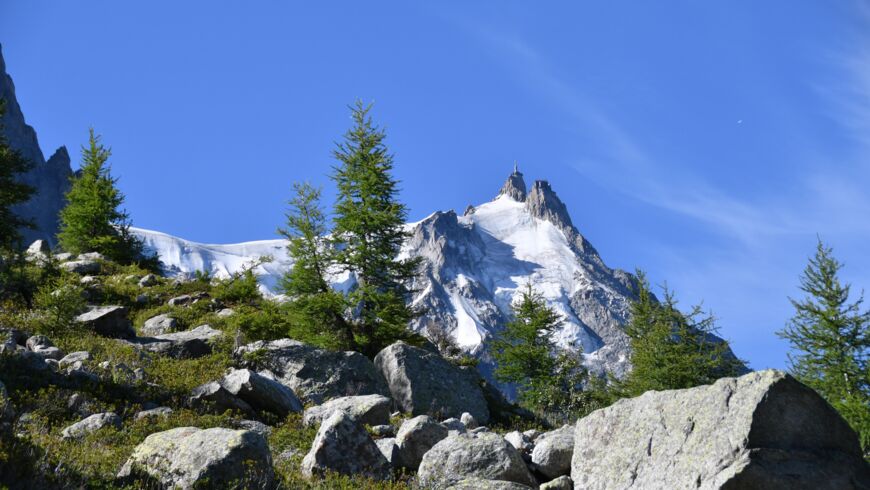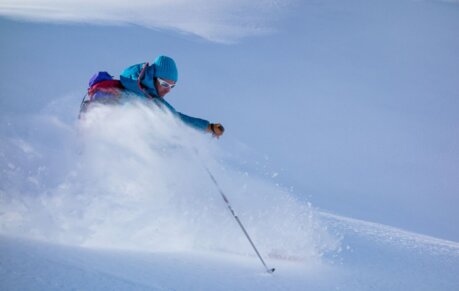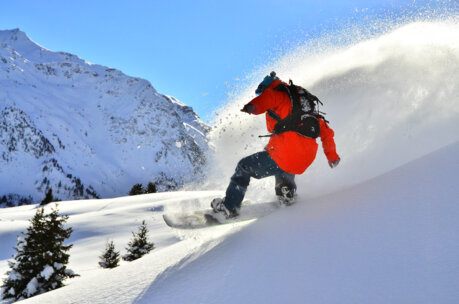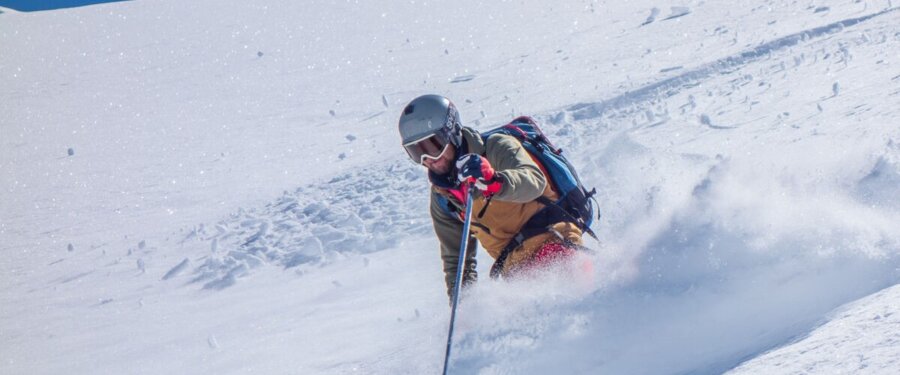 This gift card is sold by
Evolution 2 Chamonix
Evolution 2 Chamonix
130 rue des Moulins
74400 Chamonix-Mont-Blanc
0450555357