This voucher includes
Dive into a fascinating underwater world along the French Riviera from Cap de Nice to Cap Ferrat! Discover spectacular drop-offs and caves, rich underwater flora and fauna, all in magical blue waters. Enjoy the comfort of our boats, top-of-the-range equipment, and the expertise of our state-certified multilingual team for an unforgettable diving or snorkeling experience. In addition, our 130 m2 store is equipped with everything you need for your underwater adventure. Don't miss this opportunity to immerse yourself in the beauty of the Mediterranean !
Terms of use
Available upon reservation
How does it work?
I choose
and personalise my gift card directly online
I receive
the gift card immediately by email or by post
The beneficiary book
the slote directly with the establishment
Images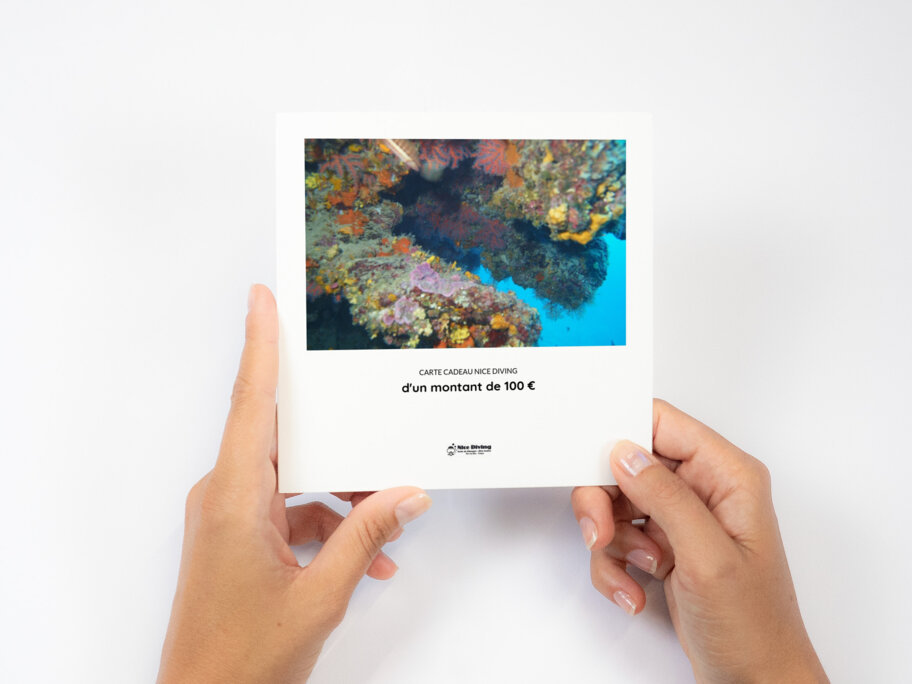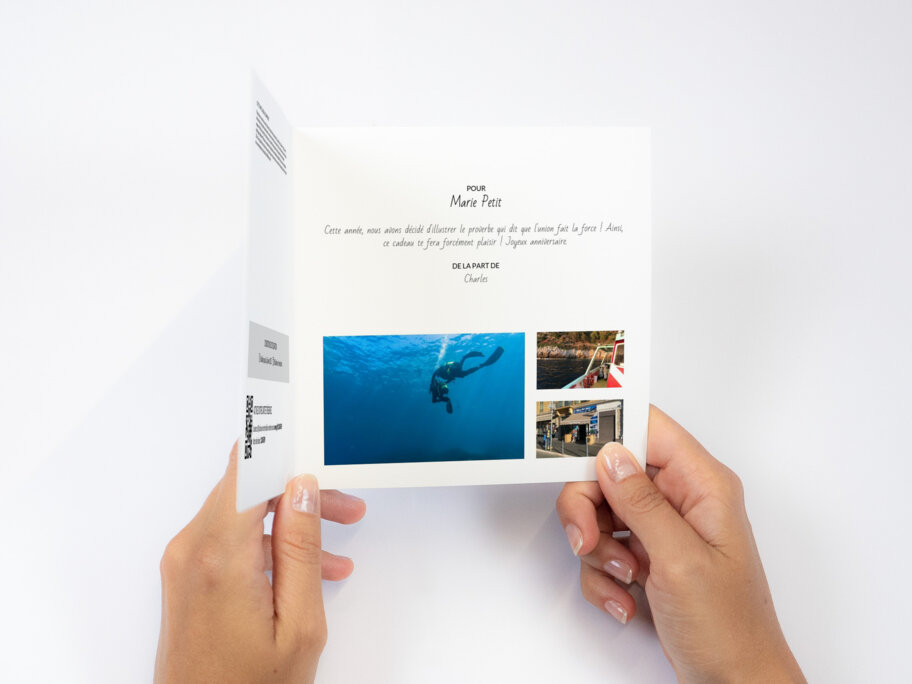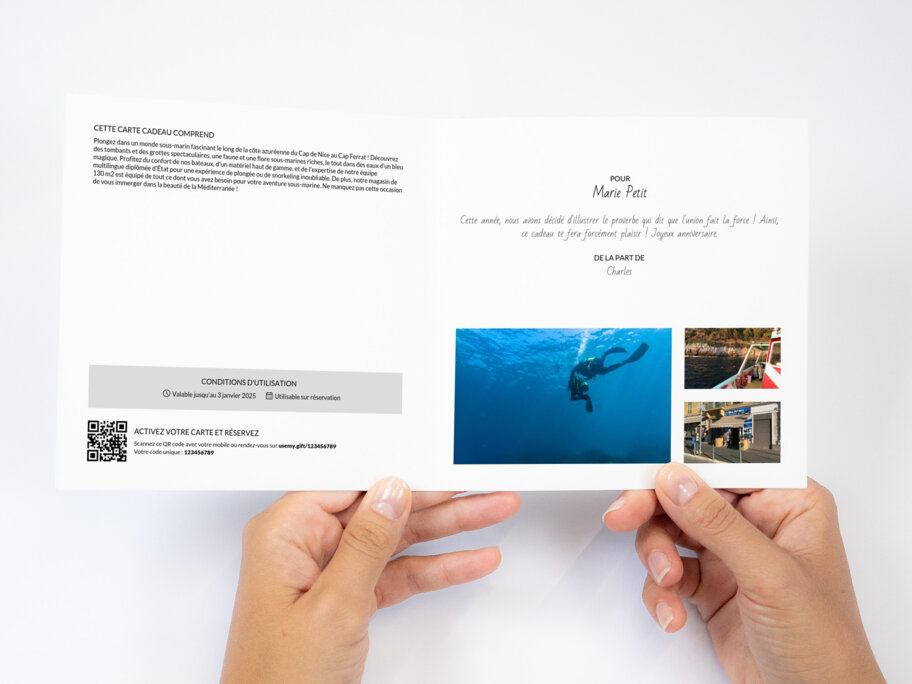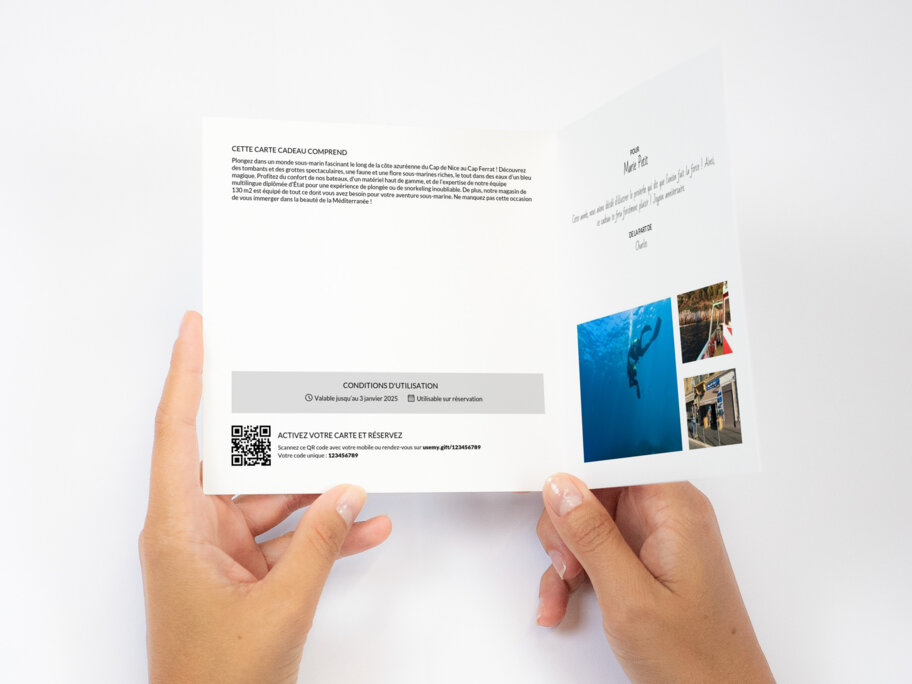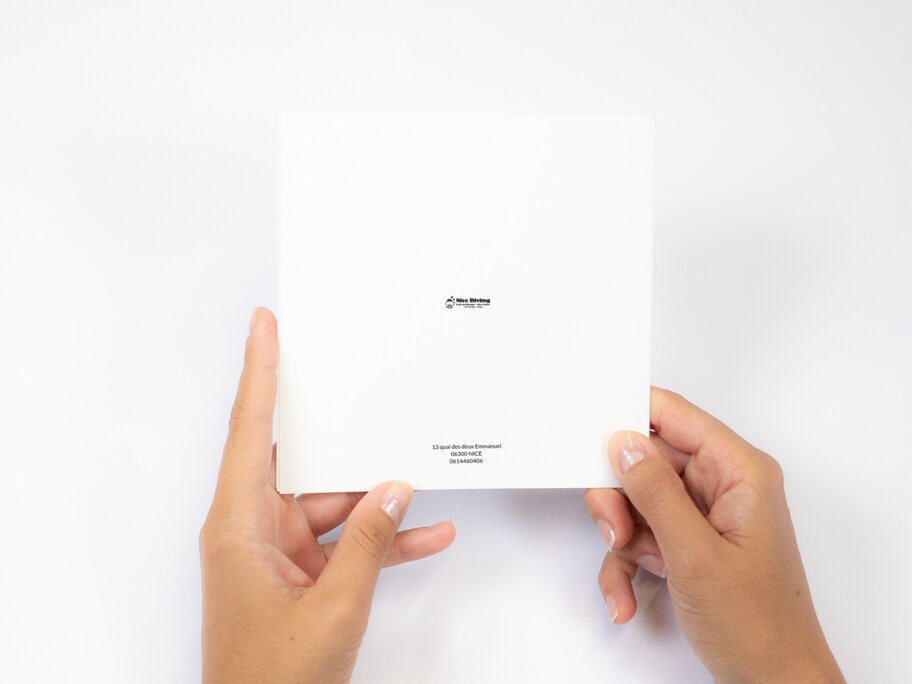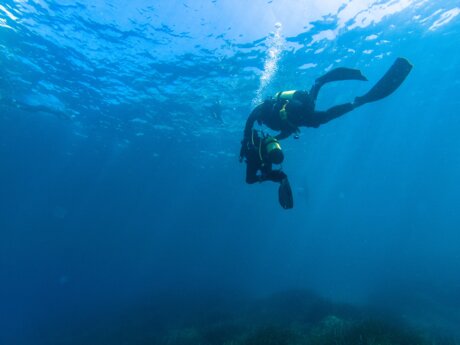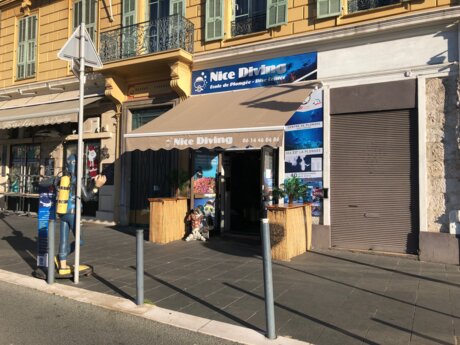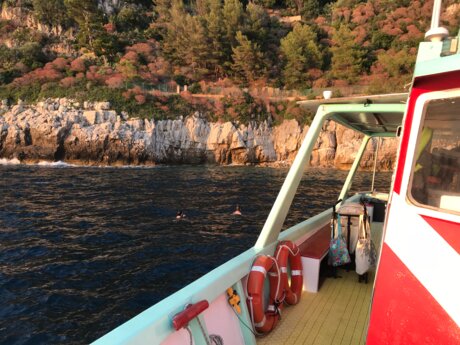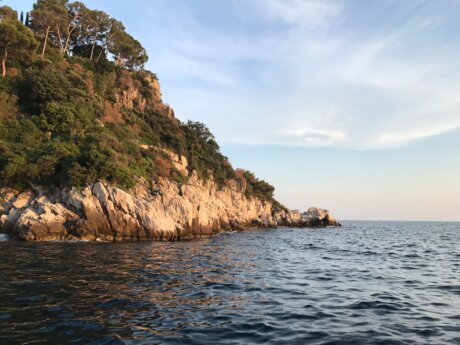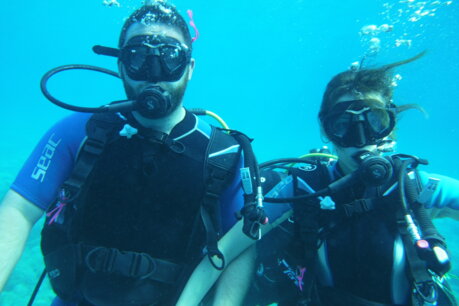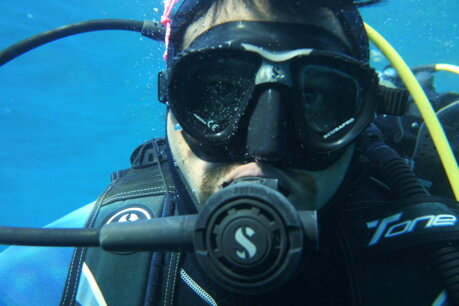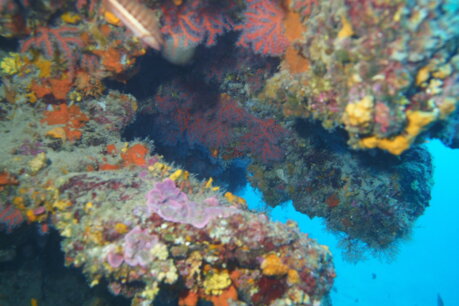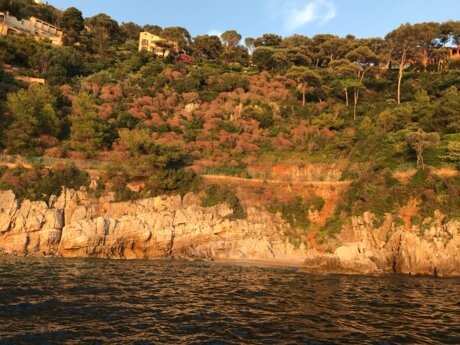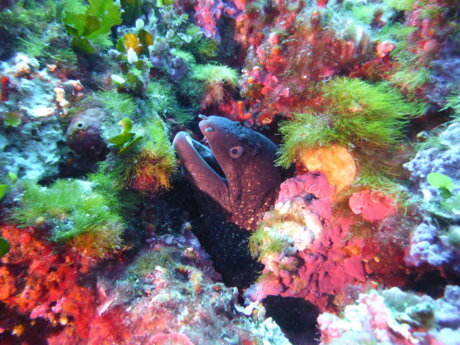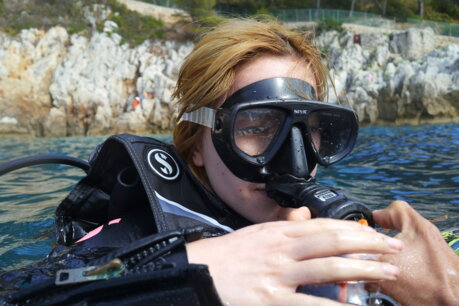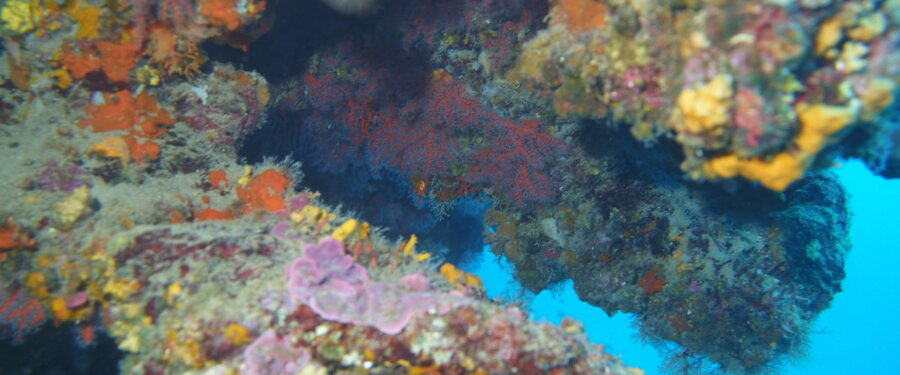 This gift voucher is sold by
Nice Diving
Nice Diving
13 quai des deux Emmanuel
06300 NICE